Resources
Learning Route Developing Rural Territories through Business and Knowledge
Developing Rural Territories through Business and Knowledge. The Thai experience with the OTOP and CLC during 21 – 28 October 2013, THAILAND
An invitation to experience Thailand's Wisdom 
Witnessing market development with social inclusion
Is there market development with social inclusion? Yes, even though it seems like an elusive goal in many rural development projects. The Kingdom of Thailand is among the least urbanized countries in Asia: almost twice as many Thais live in the countryside as in the cities. This is one main reason for Thailand to become a fertile ground for innovation in rural development, while the country aspires—at the same time—to be the future keystone of mainland South-East Asia.
There are huge and costly proofs of the Thai strategy for rural development, like a network of high-speed railway lines to connect
Thailand's four main regions with the capital city of Bangkok in order to cut transport costs everywhere. But there are also significant examples of valuable knowledge supply from the institutional grassroots level, such as the One Tambon One Product Program (OTOP) and the Pratch Chao Bann Community Learning Centres Program (CLC), considered efficient tools for market development with social inclusion.
Those are valuable models with potential for replication not just for South-East Asia, but also for all the development country interested in acquiring in-depth understanding of the overarching policy rationale, the provincial and local operating settings, and the impacts of Thai strategy for rural development, in particular the best practices and lessons learned by the OTOP and CLC programs.
Within a South-South collaborative framework, the Agricultural Technology and Sustainable Agriculture Policy Division (ATSAP) at the Ministry of Agriculture and Cooperatives (MOAC) and the Community Development Department (CDD) of the Ministry of the Interior (MOI) of Thailand with the International Fund for Agriculture Development (IFAD-UN) and the Procasur Corporation, invite you to experience the Learning Route "Developing Rural Territories through Business and Knowledge: The Thai experience with the OTOP and CLC" (October 21 – 28, 2013).
40 participants including high-level government officials, rural development practitioners and outstanding farmers from Latin America, Africa and Asia take part of this Learning adventure through Bangkok, Saraburi, Suphanburi, Lopburi, Nakorn-ratchasima and Nakorn-prathom. Outstanding farmers, often self-taught and self-reliant, who have mastered 'learning by doing' skills, provide technical assistance for land and rural organization management. Thai policy illustrates the institutional potential of embedding these agents into the public delivery framework of rural development. By identifying, acknowledging, valuing and legitimizing their roles, and by creating new networking opportunities, the policy prompts market sophistication in the rural grassroots scene.
PROCASUR LEARNING ROUTE
Learning Route onDeveloping Rural Territories through Business and Knowledge
The Thai experience with the OTOP and CLC during 21 – 28 October 2013, THAILAND
BACKGROUND
In recent decades, Thailand has become a middle-income country by combining macro-economic growth with community-based development. Along the way, Thailand has adapted and originated, piloted, evaluated and scaled up a number of innovative concepts and tools for rural territories' development, with potential for replication in several countries from the global South.
Thailand's outstanding farmers, policy makers and implementers are today in a position to share knowledge products and services with countries in the Asia and the Pacific Region and worldwide.
Thailand is fertile ground for innovations such as the One Tambon One Product Program (OTOP) and the Community Learning Centres Program (CLC), considered efficient tools for market development with social inclusion. These programs are locally grounded through province-level coordination and the use of diverse schemes for local planning and direct allocation of resources to the rural entrepreneur and private service providers.
This Learning Route is the result of the collaborative framework of the Agricultural Technology and Sustainable Agriculture Policy Division (ATSAP) at the Ministry of Agriculture and Cooperatives (MOAC) and the Community Development Department (CDD) of
the Ministry of the Interior (MOI) of Thailand with the International Fund for Agriculture Development (IFAD-UN) and the PROCASUR Corporation.
An overview on the Thailand Hosts:

ATSAP-MOAC mission
1. Support and cooperate in contributing agricultural biotechnology innovations, knowledge and wisdom of the private sector, educational institutions, farmers and NGOs, for practical use in the development of sustainable agriculture.
2. Coordinate and network with private-sector institutions, farmers and NGOs in the implementation of innovative and indigenous knowledge, agricultural biotechnology and biodiversity, in action to achieve sustainable development.
3. Framing policies, measures and programs for sustainable development consistent with the new theory: the philosophy of the sufficiency economy.
CDD-MOI mission
1. Support rural organizations in adding value to the natural and cultural assets available in the rural areas and territories and enhance their access to local, national and international markets.
2. Develop mechanisms for community empowerment in planning, management, participation and learning.
3. Promote development mechanisms and economic activities for the community following the philosophy of the sufficiency economy.
OBJECTIVES
General Objective
The aim of this Learning Route is acquiring in-depth understanding of the overarching policy rationale, the provincial and local operating settings, and the impacts of Thai strategy for rural development, in particular the best practices and lessons learned by the OTOP and CLC programs, implemented by the MOI and the MOAC.
Specific Objectives
– Understand the institutional framework of Thailand public policies, programs and projects for rural development and poverty reduction.
– Learn the CLC's best practices and impact the creation and dissemination of knowledge and strengthening of small-farmer networks.
– Learn the OTOP's best practices and impact the building of local capacities for planning and developing territories using a public-private partnership approach.
THAILAND ONE TAMBON ONE PRODUCT, IN A NUTSHELL
One Tambon One Product (OTOP) is a local entrepreneurship stimulus program aiming to support the locally made and marketed products from each Thai Tambon (sub-district). Drawing its inspiration from Japan's successful One Village One Product (OVOP) program, the OTOP program encourages village communities to improve their local products' quality and marketing, selecting
one superior product from each Tambon to receive formal branding as its "starring OTOP product". It provides both a local and national showcase to promote these products.
OTOP products include a large array of local products, including traditional handicrafts, cotton and silk garments, pottery, fashion accessories, household items and foods.
THAILAND COMMUNITY LEARNING CENTRE IN A NUTSHELL
The perception that the poor display lack of knowledge to increase their income leads to the establishment of Community Learning
Centres in rural areas (CLC). The MOAC through the Office of the Permanent Secretary planned to set up 816 centres throughout the country, on a 'one district, one CLC' basis, by 2009. Toward the end of that year, there were 1,139 CLCs. These Centres provide training to those in need, focusing on the poor and landless. They teach practical lessons about farming, production of organic fertilizers, bio-control of plant pests and diseases, food processing, biomass and biodiesel production. Most CLCs are autonomously managed by Prach Chao Bann or local intellectuals: outstanding farmers, often self-taught and self-reliant, who have mastered 'learning by doing' skills and provide technical assistance for land and rural organization management.
PROGRAM OVERVIEW
Dates and locations
The Learning Route will start in Bangkok and will open officially on the 21st October, 08:00. Its official Closing will be the 28th October, 16:00, same venue. Visited provinces include Bangkok (special territory), Suphanburi, Lopburi, Nakorn-ratchasima and Nakorn-prathom.
PARTICIPANTS
Participants in this Learning Route are high-level government officials, rural development practitioners and famers from Latin America, Africa and Asia and the Pacific.
LEARNING DYNAMICS
These 8-day Learning Routes include meetings with Thai Government officials at Central and Provincial Level, field visits to Community Learning Centres and OTOP branded rural enterprises, among others. During this unique journey through knowledge, participant's countries will be supported by PROCASUR and Thai experts in the design and Action Plan, to adapt and adopt best practices for their respective settings and to enhance their organizations' performance.
CONDITIONS AND SERVICES
In order to join the Learning Route, each participant and/or its sponsoring organization need to fulfill the following requirements:
Submit a timely, correct application form and institutional endorsement letter to PROCASUR.
Cover the participant's travel expenses from her/his own place of origin to Bangkok and return.
Cover her/his travel insurance during the 8 days of the Learning Route's implementation.
Obtain entry visa to Thailand, if required, and cover the costs associated. The organizers will provide an invitation letter if requested.
Pay a Training Fee of USD 2200.- to fully cover his/her logistical services as described in the "services section" below.*
The organizers will provide technical and operational services as follows:
Technical and operational assistance before, during and after the Learning Route.
Payment of experts, trainers, translators and interpreters.
Learning materials and simultaneous interpretation available in English, Spanish and Thai**.
Accommodation in three-star hotels as well as in the local communities, taking advantage of home-stay opportunities.
Three daily meals and two coffee breaks (no-alcoholic beverages);
Internal transport inside Thailand during the Learning Route, including airport pickup and drop-off.
* The organizers have formed a small scholarship fund for those needing partial co-funding for the Training Fee. The Fund targets IFAD-linked projects, programs, institutions and farmer organizations in the Asia and Pacific Region, giving priority to women, youth or indigenous participants.
For more information, please contact PROCASUR.
** Interested candidates speaking languages other than English, Spanish or Thai, who would need translation into their mother tongue, please contact PROCASUR as soon as possible.
CONTACTS
For more information and emergencies, please contact us at: http://asia.procasur.org and http://www.facebook.com/procasur.asia
| | | |
| --- | --- | --- |
| Name | E-Mail | Phone |
| Mr. Ariel Halpern | ahalpern@procasur.org | +66 83 2083728 |
| Ms. Warawan Baranski | wbaranski@procasur.org | +66 53 272362 |
| Mr. Phichet Nanta | pnanta@procasur.org | +66 89 4315288 |
Logistics information
Learning Route onDeveloping Rural Territories through Business and Knowledge
The Thai experience with the OTOP and CLC
21 – 28 October 2013
Thailand
LOGISTIC INFORMATION
Warm Welcome to the Learning Route!
The Learning Route (LR) "Developing Rural Territories through Business and Knowledge: The Thai experience with the OTOP and CLC" will start on Monday 21 October, 2013, at 8.00am and will conclude on Monday 28 October, 2013, at 5.00pm in Bangkok, Thailand.
TRAVEL RECOMMENDATIONS
INTERNATIONAL FLIGHTS
When booking your international flight to Bangkok, Thailand, please ensure to arrive on the 19th or the 20th and to leave from Bangkok, Thailand not before Monday the 28th, evening time (after 20:00 hours). From 19th to the 28th the accommodation will be provided by the LR organizers. The LR will close in the evening of Monday the 28th in Bangkok.
Please ensure to be there at least 2 hours before your international flight back home as migration procedures may take up to 90 minutes.
IMPORTANT! Please confirm your departure/return flight to/from Bangkok by October 10 2013. Please send the itinerary and flight details to Ms. Warawan Baranski: wbaranski@procasur.org (CC to: bwarawan@gmail.com; ahalpern@procasur.org) so we can arrange your pick up from the airport and transfer to the hotel in Bangkok.
Please provide the following information:
Airline name
Flight number
Arrival date
Departure date
VISA
Some of foreign tourists visiting Thailand shall be granted the tourist VISA. The Learning Routes are considered educational tourism, so the Tourist Type is the right kind of VISA to apply.
Please confirm you have all the requested documentation to enter Thailand. Kindly check the official website of the Ministry of Home Affairs- Department of Immigration of Thailand: http://www.immigration.go.th/nov2004/en/base.php?page=voa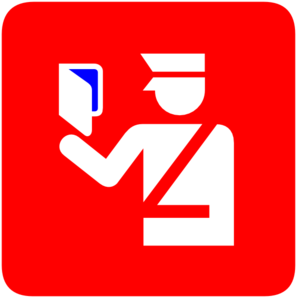 The citizen from countries and territories in which entitled for Visa Exemption and Visa on Arrival can be issued at the Immigration Officer of Suvarnabhumi International Airport, Bangkok, Thailand under the payment of 1000 THB or approximately USD 35. (http://www.immigration.go.th/nov2004/en/base.php?page=voa) Please note that they will accept Thai Baht only.
Please ensure to bring with you 1 recent passport size photograph (ID format, 4×6 cm), passport which validity must not be less than 6 months, ticket to stay and leave the Kingdom within 15 days, a proof of accommodation in the Kingdom for the VISA. The VISA application form is available at the visa on arrival counter in the Airport.
LEARNING ROUTE ITINERARY AND HOST COMMUNITIES
During the 9 days journey, at some moment we will divide into two group, Spanish Speaking Group and English and French Speaking Group. On the 23rd, both groups will travel from Bangkok to Saraburi Province then each group will separate to different provinces to visit the communities that will host the Learning Route.
Spanish Speaking Group willl travel from Saraburi Province to 3 provinces: Nakornratchasima-Lopburi-Angthong.
English and French Speaking Group will travel from Saraburi Province to a different 3 provinces: Suphanburi-Nakornprathom-Petchaburi.
For detailed information on the travel itinerary please consult the Learning Route Call with Agenda enclosed.
ACCOMMODATION AND FOOD
On the 21-22 and the 26-28 of October we will stay in Bangkok at the hotel called The Ambassador Bangkok. The address of the hotel is 171 Sukkhumvit Soi 11, Bangkok 10110 THAILAND, Tel. +66 (0) 2254 0444.   
During the Learning Route we will be hosted in Community Learning Center (CLC) houses. Breakfast, lunch and dinner will be provided by the organizers or by the host communities during the entire Learning Route. Snacks and tea breaks will be also provided.
Please indicate to the Learning Route's organizers if you follow a special diet (vegetarian, halal, diabetes, etc.).
HEALTH
The Learning Route Team is equipped with an emergency kit. Each participant must be covered by a Travel Insurance during the whole the Learning Route.
We strongly recommend you to bring sufficient supplies of the medicines you normally take. You can include mosquito repellent lotion and sunscreen, and motion sickness relief for traveling in a van – if you think you might need it. It is also recommended that you have all your vaccination up to date. If you have any special health condition, please communicate it to the Learning Route's organizers.
WEATHER AND LUGGAGE
October is the end of the raining season in Thailand, so we might experience some rain during our trip. You can check weather forecast in Thailand here: http://www.tmd.go.th/en/
Your luggage must not exceed 20 kg. We recommend you to bring in addition a carry-on or backpack for field trips and comfortable shoes for the field visits. Please bring your personal towel and other articles for personal use (such as soap or toothpaste) and a hat to protect you from sun during the day. We will do field visit, so please bring informal and comfortable cloths.
THAI ETIQUETTE
Thai people are extremely polite and their behavior is tightly controlled by etiquette, much of it based on their Buddhist religion. It is a non-confrontational society, in which public dispute or criticism is to be avoided at all costs. To show anger or impatience or to raise your voice is s sign of weakness and lack of mental control. It is also counterproductive.
Thais do not traditionally shake hand, the wai is the usual greeting. The hands are placed together as in prayer, and raised upwards towards the face, while the head is lowered in a slight bow. 
PLEASE DO NOT HESITATE TO CONTACT US FOR ANY FURTHER INFORMATION YOU MIGHT NEED. WE WILL BE HAPPY TO ASSIST YOU!
CONTACTS:
Domestic and International Logistics
Ms. Warawan Baranski: wbaranski@procasur.org ,bwarawan@gmail.com Tel.:  +66 (0) 53 272 362, +66 (0) 86 911 1521 (mobile)
Learning Route Coordination
Mr. Ariel Halpern: ahalpern@procasur.org
Mr. Phichet Nanta: pnanta@procasur.org

Ms. Warawan Baranski: wbaranski@procasur.org , bwarawan@gmail.com
For more information visit www.asia.procasur.org and follow us on Facebook: www.facebook.com/procasur.asia
Agenda
PROCASUR LEARNING ROUTE
Learning Route onDeveloping Rural Territories through Business and Knowledge
The Thai experience with the OTOP and CLC 21 – 28 October 2013
 Practitioners in the Route
Thailand
Policy stimulus supported a strong recovery last year after severe flooding devastated the economy in late 2011. While domestic demand rebounded in 2012, exports weakened on soft global demand and flood-related disruptions to manufacturing. GDP growth is seen moderating toward trend, with inflation forecast to remain modest. The country faces critical challenges in equity, public investment, and governance.
Economic performance
The economy rebounded last year from flooding that swamped industrial estates, farmland, and parts of the capital Bangkok in late 2011. GDP rose by 6.4% in 2012 compared with just 0.1% in the previous year (Figure 3.30.1).
Private consumption increased by 6.6% to contribute about half of total GDP growth. Consumption was stimulated by demand to replace household items after the floods and by several government policies. These included increases in minimum wages by up to 40% in seven provinces and in public service salaries, a tax rebate to first-time buyers of domestically made cars, which some 1.2 million car buyers took advantage of, tax breaks for first-time buyers of houses, and a government decision to buy unmilled rice from farmers at prices well above international levels.
Growth in employment and wages supported consumption, as average wages rose by 11.8% and employment by 1.2%. The unemployment rate fell to just 0.5% by year-end.
Fixed capital investment rose by 13.3%, propelled by the reconstruction of flood-damaged factories, houses, and other infrastructure and the replacement of capital equipment. Public construction was spurred by the building of mass rapid transit projects in Bangkok and mobile telecommunications networks.
However, external demand weakened last year due to sagging economic growth in major markets and disruption to export-oriented manufacturing caused by the floods. Net exports of goods and services acted as a drag on GDP growth.
Some manufacturers were able to return to full production relatively quickly, particularly those targeting the domestic market, but others—including makers of computers, hard drives, and semiconductors—took several months to rebuild and replace equipment. These industries also faced sluggish export demand.
Car and truck production jumped by 72%, reflecting the low base caused by the 2011 floods and additional demand stimulated by the rebate for first-car buyers. Manufacturing production rose by 7.0%, and the industry sector as a whole contributed 3.4 percentage points to GDP growth, the biggest sector contribution from the supply side.
The service sector grew by 5.8% and was also an important source of GDP growth. A 16% rise in tourist arrivals, to 22.3 million, contributed to 8.8% growth in the hotels and restaurants subsector. Financial services grew by 6.6%, with insurance benefiting from buoyant auto sales. Agricultural output increased by 3.1% with higher output of rice, cassava, natural rubber, and oil palm.
Food price inflation eased and fuel prices were fairly stable. Despite picking up in the fourth quarter because of an increase in electricity tariffs and higher excise taxes on alcohol and tobacco, inflation for 2012 was the lowest in 3 years.
The Bank of Thailand, the central bank, lowered its policy interest rate to 3.0% to assist economic recovery after the floods, and reduced the rate again in October 2012 to 2.75%, slightly below the inflation rate . Lending interest rates declined, and commercial bank lending expanded by 13.7% in 2012, with a 21.6% surge in consumer loans. Fiscal policy also stimulated the economy. The fiscal deficit widened to 4.1% of GDP in FY2012 (ended 30 September 2012) from 1.3% in FY2011. About 90% of planned spending was disbursed, though this fell to 66% for the capital budget owing to delays in approving the FY2012 budget after a change of government in August 2011 and shortages of construction materials after the floods. The wider deficit reflects new government subsidies and tax breaks to support households, farmers, and businesses, including a cut in the corporate tax rate to 23% in 2012. Moreover, considerable spending was funded off-budget. Parliament approved an emergency decree allowing the government to borrow the equivalent of $11.7 billion by June 2013 to be spent over several years on
water management projects. About $100 million of this was spent in 2012. Merchandise exports rose by just 3.2% in US dollars last year. The value of rice exports shrank by 28% because the subsidy on the domestic purchase price pushed Thai rice prices well above international levels. Exports of automobiles increased by 26%, but those of electronic products edged up by just 0.9%.
Imports outpaced exports, rising by 7.8% in US dollars, in part a result of capital equipment purchased to replace that damaged by the floods. Consequently, the trade surplus shrank by half to $8.3 billion. Insurance payouts after the floods contributed to a narrowing in the services trade deficit, but the sharply lower trade surplus meant the current account surplus fell to 0.7% of GDP. The capital and financial account recorded a substantial surplus, largely because of net portfolio inflows and loans to businesses. The overall balance of payments remained in surplus, and gross international reserves rose by 3.7% to $181.6 billion, cover for 10 months of imports.
Higher capital inflows contributed to 6% appreciation of the Thai baht against the US dollar in 2012. The central bank indicated it would further liberalize outward foreign direct and portfolio investment, partly to take pressure off the baht. The Stock Exchange of Thailand index of share prices climbed by 35.8% over last year, and yields on government bonds generally declined. Housing prices showed modest gains.
Economic prospects
After the rebound in 2012, economic growth is expected to moderate to about 5% this year and next (Figure 3.30.6), the pace seen in
the 3 years leading up to the global financial crisis. Projections assume the government follows through with large public investments it plans in water management and transport infrastructure during the forecast period. Private consumption will continue to benefit from a tight labor market and the minimum wage increases, which were extended throughout the country from January 2013. A study by the Thailand Development Research Institute found that last year's 40% increase in minimum wages in seven provinces did not cause significant layoffs.
Despite concerns that the rice price subsidies may not be the most cost-effective option for raising rural incomes, the government extended the rice-purchase program into 2013. However, the impact of flood-relief payments and low-interest loans offered in 2011 will fade during 2013 and beyond. The tax break for first-time house buyers is scheduled to end in May 2013, while the incentive for first-time car buyers expired at the end of 2012. While consumer confidence rose in February to its highest level in 18 months, growth in private consumption is unlikely to match that in 2012.
Growth in private investment will also moderate as post-flood reconstruction winds down, though investment is likely to remain robust. Cement sales were strong early this year, suggesting that construction remains buoyant. The Board of Investments approved investment incentives for 2,262 planned projects valued at $330 million in 2012, double the value of the previous year. Business sentiment generally was high early in 2013 and lending rates relatively low. Government investment is expected to contribute more to economic growth, with public investment projected to rise by 12.5% this year. The water management program should gather momentum from the second half of 2013, with $1.3 billion projected to be spent this year. The government plans legislation under which it can borrow the equivalent of $67 billion off-budget over 7 years to invest in transport infrastructure: roads, railways, seaports, and airports. Investment in this program could start early next year. The fiscal deficit, including budget and off-budget spending, is projected to widen to 4.8% of GDP in FY2013. Early in 2013 the central bank noted positive signs for continued economic growth, pointing to increases in indexes of consumption and investment, buoyant tourism, and an uptrend in exports in January.
Modest inflation—slightly above 3%—is projected for the forecast period. The government has extended a tax exemption on diesel fuel into 2013 and is expected to maintain controls on a range of consumer items. Global prices of oil and other commodities look likely to remain broadly stable. Rising domestic wages are anticipated to have a modest impact on inflation, which averaged 3.1% in the first 3 months of this year.
Monetary policy is expected to remain accommodative to growth for some time in light of low inflation and strong capital inflows. Higher government borrowing for public investment will likely drain some excess liquidity from the banking system. The monetary authorities have indicated they stand ready to take macroprudential measures to manage rising household debt if consumer lending continues at the high rate seen in 2012. The baht appreciated by 4.5% against the US dollar in the first 3 months of 2013 (Figure 3.30.9). Stronger economic growth in some major export markets, including the People's Republic of China (PRC), and pickup in world trade indicate that growth in merchandise exports will quicken to about 10% in 2013, and step up again in 2014. Manufacturing industries' return to full production will support the increase in exports. Imports are forecast to increase by 11% this year, accelerating in 2014 when the government starts the new transport infrastructure projects. The current account is expected to record small surpluses.
Risks to this outlook include the challenges discussed below, potential significant delays affecting infrastructure projects, and capital inflows that maintain upward pressure on the baht, damaging the competitiveness of exports. Failure to address weaknesses in education is a longer-term risk to economic development.
The government is incurring substantial losses from its purchases of rice from farmers at prices above the international market. Thai rice inventories were estimated at 15 million tons early in 2013 as overseas buyers turned to lower-priced rice from India and Viet Nam. Losses could exceed the equivalent of 1% of GDP annually.
Policy challenges—equity, public investment, and governance
Thailand faces several critical policy challenges. One is inequality, which undermines social and political stability with associated risks to investor confidence. Inequality is reflected in large rural–urban and regional gaps in incomes and access to social and economic services (Figure 3.30.12). Such structural problems are unlikely to be resolved by ad hoc measures to boost incomes through subsidies and tax concessions. More effective targeting of public investment in social and physical infrastructure will be important to address these concerns.
A second issue is inadequate public investment, which dents the country's competitiveness. Public investment as a ratio to GDP has declined over many years. The World Economic Forum ranks Thailand 38th of 144 countries in its Global Competitiveness Report 2012–2013. However, Thailand's ranking sinks to 46th for infrastructure and lower still for railway, port, and telephone components of infrastructure. Also of concern is the country's lowly ranking on basic education, at 89th, and on adoption of technology, at 84th. A separate World Bank benchmark that measures the performance of logistics ranked Thailand 38th of 155 countries in 2012, below the PRC and Malaysia.
Public investment is needed in transport infrastructure to reduce logistics costs and in water management infrastructure to mitigate the social and economic impacts of climate change and flooding. Increased investment in social infrastructure is needed to ensure equitable improvements in skills and social capital that will boost creativity and productivity to generate sustained gains in living standards.
Mobilizing and effectively managing resources to ensure more equitable, efficient, and effective delivery of public services is one of Thailand's most pressing challenges. The government lacked resources for public investment following the 1997 Asian financial crisis. More recently, political instability has interrupted the planning and implementation of large public investment projects. Moreover, the government prioritized spending on fast-disbursing stimulus programs when the economy slumped during the global financial crisis in 2008–2009 and after the extreme flooding in 2011. Large public finance allocations were directed at incentives for first-time buyers of cars, pay rises for the public service, tax cuts for companies, popular measures such as the diesel fuel subsidy, and subsidized rice purchases from farmers.
The government is now beginning to address declines in public investment with significant multiyear programs for water management ($11.7 billion) and transport infrastructure (as much as $67 billion), funded off-budget. However, considerable uncertainty surrounds the pace of implementation.
Investment in transport infrastructure aims to reduce logistics costs by 2 percentage points, from about 15% of total production costs. Most of the investment in transport will go to rail networks to improve transport links within Thailand and to neighboring countries. The water management projects are designed to mitigate the social and economic impact of flooding and better manage water resources.
While the commitment to increased public investment is a positive development, off-budget programs have the disadvantage of compromising transparency. Instead, increases in budget funding for public investment could be generated by broadening the tax base or phasing out the economic stimulus programs. The government could also consider amending the Public Debt Management Act to raise borrowing limits while maintaining its fiscal sustainability framework to keep public debt below 50% of GDP.
This leads to a third challenge: the need to improve public sector management and accountability, and to fight corruption. This will become increasingly important as public investment expenditure rises.
Download from here the complete Learning Material
Pratch Chao Bann Community Learning Centers:Knowledge Supply from the Grassroots Level
This document highlightsthe rural institutional value of the Pratch Chao Bann Community Learning Centers (CLC) program through four Pratch Chao Bann study cases. The overarching analytical approach addresses Pratch Chao Bann knowledge-related roles in the context of their organizational background and strategies.
As part of a collaborative framework with PROCASUR, the Agricultural Technology and Sustainable Agriculture Policy Division (ATSAP) atThailand's Ministry of Agriculture and Cooperatives (MOAC), has provided background information andselected four casesto support this document. MOAC's selection criteria proved to be relevant in terms of illustrating the spirit, the history, the scope and the projection of CLC's program.
Sources combineprogram evaluation reports, field observation and in-depth interviews with Ministry officials, Pratch Chao Bann and CLC staff.Rather than focusing on a case-to-case exposition, the document will attempt to draw attention to cross-cuttingfeatures.
 Institutional Context
The Sufficiency Economy Philosophy summarizes King BhumibolAdulyadej's ideas on economic development. It constitutes the macro-policy framework in which Thai rural development programs are implemented. Piboolsravut(2004)summarizes the Sufficiency Economy Philosophy as "a holistic concept of moderation and contentment. It sets out to shield the people and the country from adverse shocks, while acknowledging interdependence among people at all levels as an approach, against the backdrop of interdependence and globalization. It emphasizes the wise use of knowledge with due consideration. Its values include integrity, diligence, harmlessness and sharing. Finally, it seeks to achieve balance and sustainability".
In the field of rural development, Sufficiency Economy principles are expressed through New Agriculture Theory, which works for self-reliance on three levels: the household, the community and the nation. Self-reliance at the household level refers to the so-called self-sustaining farm, in which farms will be proportionately divided to guarantee self-supply, a water pond, a house and a field for crops to sell, enabling farmers to access markets while safely facing contingencies. Self-reliance at the community level is devoted to neighboring co-operative activities, whether productive or not. Self-reliance at the national level focuses on what could be called a value chain and meso level strengtheningstrategies, in which sector and/or localorganizations deploy strategies for institutional engagement and market access(Piboolsravut, 2004).
As part of the Agricultural Technology and Sustainable Agriculture Policy Division at MOAC,Pratch Chao Bann Community Learning Centers play a central role,down-streaming Sufficiency Economy Philosophy. Its operation, as well as the other Ministry's programs, includes a certain degree of decentralization. Bangkok headquarters work through operational offices in every province. This allows local resourceallocation, combining a national-level orientation and support with province-level implementation andcoordination.
This context has reinforced local organizations' centralrole, as the Pratch Chao Bann program illustrates. The approach adds a threefold value torural areas' overall capacity: i) valuing of grassroots assets, such as talents, knowledge and organizations;ii) farmers' increased networking and business opportunities; and iii) innovation and practical knowledge to carry on sustainable rural change processes. The cases will slowly unveil these features.  
The Cases
A brief overview of the cases shows how this program's rationale is to take advantage of available and potential educational capacity in local areas in order to widen and deepen its impact. Increased value and visibility for this rural asset enhances overall rural institutions, by creating deeper, stronger linkages and facilitating networking and marketing opportunities. Furthermore, it paves the way for poor farmers to adopt new practices and rapidly engage in change processes.
A detailed view will show how diverse this landscapeis, and how each Pratch Chao Bann's interests and background—both as individuals and as part of organizations—determines their approach to knowledge as well as to other sectorial and/or rural actors. This also includes the linkages and the place of CLC's program in their strategies.
Pratch Chao Bann CLC's Program
Kuhn Ahmnaj Maiyodklang, leader of the Wang Nam Keaw District CLC on safe vegetables, is a central actor in the history of CLCs. It was his advocacy in favor of farmer debt relief, back in the 90s, that ultimately built the foundation for the program. Appointed by the Bank of Agriculture to figure out solutions for credit issues, he suggested a capacity approach: a change in farmers' mind-set to enable them to address the problem's core causes.
The Bank accepted this perspective, and attempted a pilot, linking credit delivery to a capacity-building program. It was facilitated by Kuhn Ahmnajhimself, collaborating with Santiaso, a knowledgeable Buddhist-oriented organic farming NGO.The strategy proved to be successful, so the Bank searched for other established farmer associations or grassrootsNGOs to expand the program. A couple of years later,it was MOAC who took up this challenge, investing inthese knowledge providers' capacity and searching for others to play the role in their respective territories. Investment included infrastructure—such as classrooms, lodging, and demonstrative buildings—as well as educationally-related training. Not just Kuhn Ahmnaj's leadership, but a mindset change in the Bank as well as in MOAC, made itpossible  toscale up this peer-to-peer approach.
In the current institutional situation, CLCs not only act as knowledge providers for national, provincial and local public authorities and private clients, but they also play a role as organic certifying entities. With Ministry's supervision, CLCs are able to set standards and deliver and monitor commercial seals of their own. This feature illustrates not only their institutional status, but also a clear link between rural development and rural competitiveness strategies following Thailand's 'kitchen of the world' motto.
Kuhn Ahmnaj Maiyodklang
Kuhn Ahmnaj Maiyodklang'scommitment with rural development started in 1994, when he decided to start an "Organic Farming Project" in Wang Nam Keaw District, near to the city of Korat, in the surrounding areas of the small land  that he had bought back in 1986.
Along with Kuhn BhamornNavaratanakorn, at the time a primary school teacher committed with community development, he managed to gain farmers access to neighboring lands, to create an organic vegetable cooperative, and to build an open training school—nowadays the Wang Nam Keaw District Community Learning Center—where farmers could come and learn by experience and engage in a community-centered business and development environment.
Kuhn Ahmnaj and Kuhn Bhamorn succeeded in their effort. Today 200 families live in the landsneighboring the Organic Farming Project. And around 300 farmers own a dynamic organic certified vegetable cooperative, whose niche is focused on Bangkok's leading supermarkets.Interestingly, Kuhn Ahmnaj and the CLC arejust another member of the cooperative and relies mainly on its own assets: vegetablegrowing and processing and a family-owned store.He also leads and networks pro-small-farmer projects in other regions and abroad.
A core driving force of Kuhn Ahmnaj, which is also a bias in its approach to the New Agriculture Theory, refers to his strict Buddhist practice. In this CLC, the idea of a 'mindset change' implies not only teaching about productive practices, but engaging farmers in a different sustainable productive perspective, grounded in Buddhist principles.
Kuhn Sutham Chan-orn
Kuhn Sutham Chan-orn, leader of the CLC at Nakorn-prathom Province, is a living example of the program expansion process: the moment in which new talented leaders were to be found and new CLCs were to be built.
His path in the program began as a beneficiary of a Kasetsart University-MOAC collaborative project in 1997, to enhance a productive association for organic production involving rice, vegetables and livestock. Kuhn Sutham displayed New Theory oriented personal values, as well as skills and talent enough to be selected as a Pratch Chao Bann and lead a CLC.
In his case,CLC and the organization runtogether, as close partners. The association has an innovation approach and encourages every farmer to attempt new products or processes, for it is easy to find innovativestrategies in the group. They collaborate with CLC in logistical aspects and use their best practices as means of peer-to-peer exchange examples. Interestingly,graduate and undergraduate students from Kasetsart and other universities frequentlycome seeking training and internships.
Kuhn Decha Siripat
Kuhn Decha Siripat decided to focus on rice research 24 years ago, and for that purpose he established the Khao Kwan Foundation. Sponsored with international cooperation funds, his aim was to find ways to solve farmers' income problem by discovering a way to decrease rice-farming expenses. His approach was to research ways to grow rice without fertilizers and pesticides. Success in his science endeavor has given him hard arguments to lobby public policy advocating for stronger regulations for the use of chemicals.
His relation to users of his technology is indirect, for he spreads his findings through a pro-farmer NGO network in which Khao Kwan Foundation is a founding member. Following a scientific approach, they partner with f
armers to test innovations before sharing them with wider audiences. Many prizes in national farming contests, as well as better income performance by users of his technology, certify his success on this purpose.
His research and development orientation also has local impact. In recent years,Khao Kwan Foundation has partnered with the local rice mill association, after a research and development win-win program focused on a local rice value chain approach. In this framework, the Foundation is engaged in organic seed development and quality certification processes.
Although Khao Kwan has always had teaching activities, it is in recent years that it has acquired prominence within the organization. Kuhn Dechawas appointed five years ago as Pratch Chao Bann in the framework of MOAC's program. In recent years, their most frequent trainees are young urban families seeking for a change in their way of life.
Kuhn Somboon Wedsuwan
Kuhn Somboon Wedsuwan is the head of the Natural Agriculture Department and Thai School of Life Sciences and Arts of Mokichi Okada Association (MOA). This association has a philosophical interest in the linkage amongnatural agriculture, Nature's beauty and health, following Japanese Mokichi Okada's philosophical and spiritual teachings. MOA's CLC approach includes, therefore, a health-biased comprehension of farming and lifestyle, which is part of their training program.
Interestingly, the CLC runs as part of the Association, linking teaching processes with a productive and commercial strategyincluding the commercial seal, an expandingfarming network and a public awareness strategy. Along with the CLC, MOA delivers pro-farmer projects in other regions, especially in the Thailand-Cambodia border region.
In MOA's scheme, CLC's trained farmers become members of the association and get involved in the value chain just after their training. Correspondingly, local hospitals and specialized organic markets are MOA's main customers.
What is the added value of Pratch Chao Bann CLCs' Educative Experiences?
The rationale of Pratch Chao Bann CLCs'programis enhancing farmers' productive and managerial skills to engage in the New Theory approach. This includes coping with basic standards and regulations, enabling them to face requirements and conditions from governmental incentives,credit entities and markets. However, its impact goes far beyond the training framework.
The program's evaluative framework has focused mainly on assessing CLCs' educational capacity(Ladkrabang, 2011; University, 2008, 2009, 2011). Results highlight the fact that Pratch Chao Banns' knowledge services do achieve the expected quality. In fact, a2009 evaluation took a sample of 75 CLCs. The overall marks featured 57.3% of them in the highest level of educational strength and the remaining 42.7% in the following level, assessing items such as the syllabus, the knowledge transfer process, quality of the transfer, efficiency of training and trainees' satisfaction.
The 2011 evaluation report focused on the effectiveness of the Local Scholar Network Learning Centers Development to impact knowledge, understanding and application of the Sufficiency Economy Philosophy, with a sample of 1230 trainees from the 2007-2011 period. Data reveals that 98.81% of the respondents actually understood and applied the acquired knowledge. Also important in a peer-to-peer learning process, farmers valued local scholars as a privileged source of knowledge: they highlighted kindness, respect, sincerity and job devotion as important sources of learning satisfaction.
An unexpected result of the evaluation reveals that most of them also got engaged in transferring activities to their families and/or neighboring communities and joined or founded community groups. This last feature highlights an important effect of grassroots education: its transformational potential. Besides networking and business opportunities, as the cases describe, peer-to-peer exchange provides a close experience of social agency. Educational experience at this level clearly overflows the training framework of the syllabus, to integrate deeper human values and perspectives,driving CLCs'intentionality and operational settings.
Knowledge is (also) there
An interesting cross-cutting feature of the cases deals with the fact that knowledge is a complementary business for CLCs. As cases describe, most of the time they were already engaged in knowledge-related activities before being appointed by the CLC program.As shown in Table 1, CLCs focus on rural entrepreneurship and change agency.
Table 1: Organizational Features

 

Prach Chao Bann

 

 

Kuhn AhmnajMaiyodklang

Kuhn Sutham Chan-orn

Kuhn DechaSiripat

Kuhn SomboonWedsuwan

Sources of income (in order of importance)
1. Sales2. Knowledge business
1. Sales2. Knowledge business
1. Collaborative R&D projects with local rice mill association.2. International cooperation.
1. Sales2. Knowledge businessHealth services
CLC's relation to Organization
Cooperative is a marketing partner; CLC is independent and run by Prach Chao Bann and a small team. Associate farmers provide logistical services.
Association is a marketing partner; CLC is independent and run by Prach Chao Bann, with a close relation to associate farmers.
CLC is an extra activity of the organization, carried on by Prach Chao Bann with team collaboration.
CLC is an extra activity of the organization carried on by Prach Chao Bann, but is also part of the marketing networking strategy.
Organization Strategies
Participation in public committees. Involvement in national and regional public programs
Collaborative projects with Kasetsart University
Networking with pro-farmer pro-safe NGO's.Chemical control policy advocacy on national level.International cooperation fund raising.Local level collaboration.
Natural approach to health advocacy with hospitals.
Networking Strategies with ATSAP beneficiaries.
Marketing networking,ProjectNetworking, Certification.
Seed Improvement, Certification.
Marketing Networking.Certification.
Learners
Planning oriented teaching methodology
Interviewed Pratch Chao Banns have a fixed curriculum, involving every aspect of their farming experience. These curricula will address the 'generic' managerial and productive competences, as requested by MOAC. They will also address organizational interests and values-related subjects. More interestingly, they will address already proven or in-progress farming innovations.
Flexibility plays a role in terms of in-depth knowledge. PratchChao Bann deliver educational experiences on demand, ranging from a few days to up to long-term internships. Every educative experience combines a conceptual and a practical component, by means of real on-farm practice.
However, a most interesting common feature of these educational experiences deals with the fact that they all include a final planning session. This session is intended not only for farmers to search for ways to apply the acquired knowledge, but to foresee a step-to-step way to do it.
Table 2: Training Features

 

Prach Chao

 Bann

 

Kuhn AhmnajMaiyodklang

Kuhn Sutham

Chan-orn

Kuhn

DechaSiripat

Kuhn SomboonWedsuwan

General competence contents
Organic production(Involving fertilizers and repellents production)Product   transformationTechnical innovationsManagement
Organic productionFarming Management
Safe production(Involving fertilizing methods, seed improvement, and soil care).Farming Management
Natural production(Involving fertilizers and soil care).
Specific Contents
Organic lifestyle following a Buddhist perspective.Networking
Group managementNon-human-force production.
Safe lifestyle.
Gardening and flower arrangementHealth therapies.
Non-ATSAP knowledge customers
Project partnersPro-farmer agents
UndergraduateStudents
Urban-comers searching for safe farming related knowledgeMaster and PhD students
Urban-comers searching for health related knowledgeCustomer education
Length of Trainings
Minimum of 3 days up to voluntary internshipsDesirable towork at least 5 days
Minimum of 3 days up to 3-month internships
Minimum of 2 days up to voluntary research fellowships
Minimum of 3 days up to voluntary internships.Desirable minimum of 4 days.
Highlights, for a conclusion
The rural grassroots level in Thailand, as well as in other developing countries, has grown in capacity and diversity. Many organizations with diverse approaches make up that landscape and have been involved in training, technical assistance, project management and small farmer networking for years, adding value to local institutional settings and cross-sector capacity means.
Thai policy illustrates the institutional potential of embedding these agents into the public delivery framework of rural development. By identifying, acknowledging, valuing and legitimizing their roles, and by creating new networking opportunities, the policy prompts market sophistication in the rural grassrootsmileiu.
Educational added value of grassroots organizations exceeds mere training ability, for it is related to their organizational and institutional features: these organizations are, by nature, successful rural enterprises as well as local change agents. Their innovative orientation is able to deliver concrete capacity means beyond knowledge.
References
Ladkrabang, K. M. s. I. o. T. (2011). Executive Summary Performance Appraisal of the Community Sufficiency Economy Learning Center Project Bangkok: Ministry of Agriculture and Cooperatives.
Piboolsravut, P. (2004). Sufficiency Economy. ASEAN economic bulletin, 21(1), 127-134.
University, K. (2008). Evaluation of Implementation of the Project on Local Scholar Network Learning Centers Development in 2008.  Bangkok: Agricultural Technology and Sustainable Agriculture Policy Division. Ministry of Agriculture and Cooperatives.
University, K. (2009). Evaluation of Implementation of the Project on Local Scholar Network Learning Centers Development in 2009.  Bangkok: Ministry of Agriculture and Cooperatives.
University, K. (2011). Evaluation of Implementation of the Project on Local Scholar Network Learning Centers Development in 2011.  Bangkok: Ministry of Agriculture and Cooperatives.
INNOVATION PLANS
Learning Route on Developing Rural Territories through Business and Knowledge
The Thai experience with the OTOP and CLC during 21 – 28 October 2013, THAILAND
PRESENTATIONS
Learning Route onDeveloping Rural Territories through Business and Knowledge
The Thai experience with the OTOP and CLC during 21 – 28 October 2013, THAILAND